For sale: (Reminder, this is a fictional sale, this technology and the currency used are also fictional. No real-life objects or currency will be exchanged.) All unsold merchandise by March 20 will be donated to the defends forces of the Parliamentary Union of Sovereign Nations.

1000000 Type III Phaser Rifles (Must be bought in units of 100 or higher, purchases of 1000 units or more require a background check by the Ministry of Commerce.)
Features:
Light/Mild/Heavy Stun&Kill settings
Beam duration of 15 seconds
Recharge of .1 sec/second of latest beam duration
Self-diagnostic and repair system
Self-charging
Maximum duration per power cell, assuming set to maximum power at shortest rate of fire: 26 hours

Class II Medical Shuttle (2000)
Minimal Armaments. Defensive Phasers only
Minimal Shielding
Maximum speed of 700 KPH
Fully equipped medical bay with surgical and triage equipment. Includes stasis field for 4 patients

Emergency rations (Dehydrated meals, comes with water packs for hydration) 10000000000000000 packs (Buy in packs of 4000 or more)

I would like to buy 250000 Type III Phaser Rifles, 10 of your medical shuttles, and 1,000,000,000 of your dehydrated food packs.

No I do not have any war planned, I would just like to heighten my military might.

(Not sure how currency transfers work, maybe in favours?)
_________________
Founder of Reform party, Prime Minister
Senator
Coat of Arms: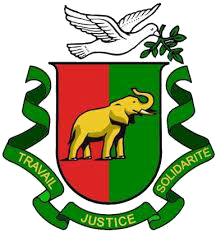 I would like to buy :
1000 Class II Medical Shuttle
2,000,000,000 of dehydrated food packs
300,000 Type III Phaser Rifles

I do not have any pre - planned war . I would use these items to help civilians in nations under IDC which is created to maintain peace.

Islamic State Of Malaya




Posts

: 77


Join date

: 2016-12-23



The merchandise is free, as long as you have it updated on your factbooks and you send us a list of your respective allies and enemies once a month. If you would rather transfer currency, telegram the Ministry of Commerce on the NS website for details.

Similar topics
---
Permissions in this forum:
You
cannot
reply to topics in this forum